1933, books burning in Göttingen. The German philologist Ernst Pfeiffer is on his way to pay his respects to a woman whose nature and work he has long worshiped – Lou Andreas-Salomé. The now 72-year-old lives reclusively in her house together with Mariechen, who helps her with the household. She usually turns visitors away, no longer maintains relationships. However, she makes an exception for Pfeiffer – and begins telling him about her life. That began in Russia, with a happy childhood that ended abruptly when her father died. Lou Andreas-Salomé talks about her dreams as a young girl, her plans to conquer the world as as an independent emancipated woman. And she talks about the famous men, who all succumbed to the fascination of her strong personality. And of whom none had been able to really hold on to her. Because she does not want to belong to anyone.
Cordula Cordula Kablitz-Post's theatrical film directorial debut – for which she also wrote the screenplay – tells the fascinating and impressive life story of the writer Lou Andreas-Salomé, who is also considered a pioneer of psychoanalysis and a model for the women's movement. Even today, there are countless speculations, interpretations and assumptions about all the relationships that Andreas-Salomé had with famous men like Friedrich Nietzsche, Rainer-Maria Rilke or Sigmund Freud. She also places these relationships in the center of her narrative; and yet makes it quite clear that this is not a woman defined by these men, but that the exact opposite is the case. It was Lou Andreas-Salomé who defined and determined decisive creative phases for the respective men. In order to be able to depict the entire lifespan of her protagonist, several actresses were needed to share the one role. Whether Liv-Lisa Fries, Katharina Lorenz or Nicole Heesters – they all understand Lou Andreas-Solomé 's complexity and interpret her skillfully, each with her own distinctive features.
An impressive film about a strong woman.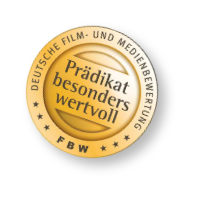 Drama Germany/Austria 2016
Duration 113 min.
| | | |
| --- | --- | --- |
| Director | Cordula Kablitz-Post | |
| Actors | Katharina Lorenz, Nicole Heesters, Liv Lisa Fries, Katharina Schüttler, Alexander Scheer, Philipp Hauß, Julius Feldmeier, Matthias Lier, Petra Morzé, Merab Ninidze, Harald Schrott, Daniel Sträßer, Peter Simonischeck | |
| Casting | Anja Dihrberg | |
| Script | Cordula Kablitz-Post, Susanne Hertel | |
| Camera | Matthias Schellenberg | |
| Light | Jonathan Rinn | |
| Production design | Nikolai Ritter | |
| Costumes | Bettina Helmi | |
| Make-up | Hedi Mayr-Hassler | |
| Editing | Beatrice Babin | |
| Music | Judit Varga | |
| VFX | Juri Stannosek – Mackevision | |
| Production management | Robert Geisler | |
| | | |
| Funded by | Medien- und Filmgesellschaft Baden-Württemberg, Business Location Südtirol BLS, Nordmedia, Medienboard Berlin-Brandenburg, Deutscher Filmförderfond DFFF, ORF FilmFernsehabkommen, Österreichisches Filminstitut, Filmstandort Austria, Filmfonds Wien | |
| Distribution | Wild Bunch Germany | |
| | | |
| --- | --- | --- |
| Director | Cordula Kablitz-Post | |
| Actors | Katharina Lorenz, Nicole Heesters, Liv Lisa Fries, Katharina Schüttler, Alexander Scheer, Philipp Hauß, Julius Feldmeier, Matthias Lier, Petra Morzé, Merab Ninidze, Harald Schrott, Daniel Sträßer, Peter Simonischeck | |
| Casting | Anja Dihrberg | |
| Script | Cordula Kablitz-Post, Susanne Hertel | |
| Camera | Matthias Schellenberg | |
| Light | Jonathan Rinn | |
| Production design | Nikolai Ritter | |
| Costumes | Bettina Helmi | |
| Make-up | Hedi Mayr-Hassler | |
| Editing | Beatrice Babin | |
| Music | Judit Varga | |
| VFX | Juri Stannosek – Mackevision | |
| Production management | Robert Geisler | |
| | | |
| Funded by | Medien- und Filmgesellschaft Baden-Württemberg, Business Location Südtirol BLS, Nordmedia, Medienboard Berlin-Brandenburg, Deutscher Filmförderfond DFFF, ORF FilmFernsehabkommen, Österreichisches Filminstitut, Filmstandort Austria, Filmfonds Wien | |
| Distribution | Wild Bunch Germany | |