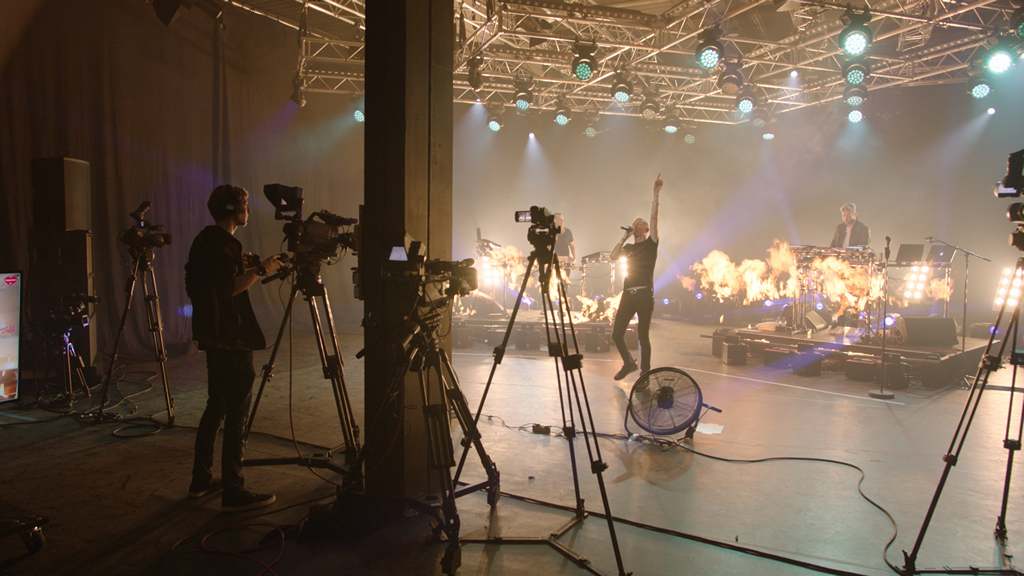 The documentary FCK 2020 follows Germany's Techno superstars Scooter throughout the past two and a half years. The film deals with the pandemic-required full-stop of live performing activities in Germany with surreal humor, anarchic resistance and captivating live performances in Europe.
What happens when Scooter's tour throughout all of Europe's largest venues gets pushed back into the unforeseeable future: The film goes to shine a light on the most successful German techno band, highlighting the unique humor of bandleader H.P. Baxxter and his close circle in covid related crisis meetings, music video shootings and last minute concerts in Tallinn and Creamfields. With the hopes of once again playing in front of large audiences, the band searches for new ways to connect with their fans.
During the free time gained due to the pandemic, H.P. Baxxter is shown spending time with his family in his hometown, redecorating his house and producing new music. The band has to compromise on virtual performances, until the cease of the lockdown restrictions in the spring of 2022; bringing forth opportunities to showcase the rehearsal sessions and first concerts after the pandemic.
FCK 2020 captures the audience in a euphoric state, celebrating the rave at a car cinema concert in Bavaria and finally at Rock am Ring, the biggest open-air-festival in Germany hosting 90,000 fans. The 2020 lockdown could not stop this ecstatic band from living their motto "God Save the Rave!".