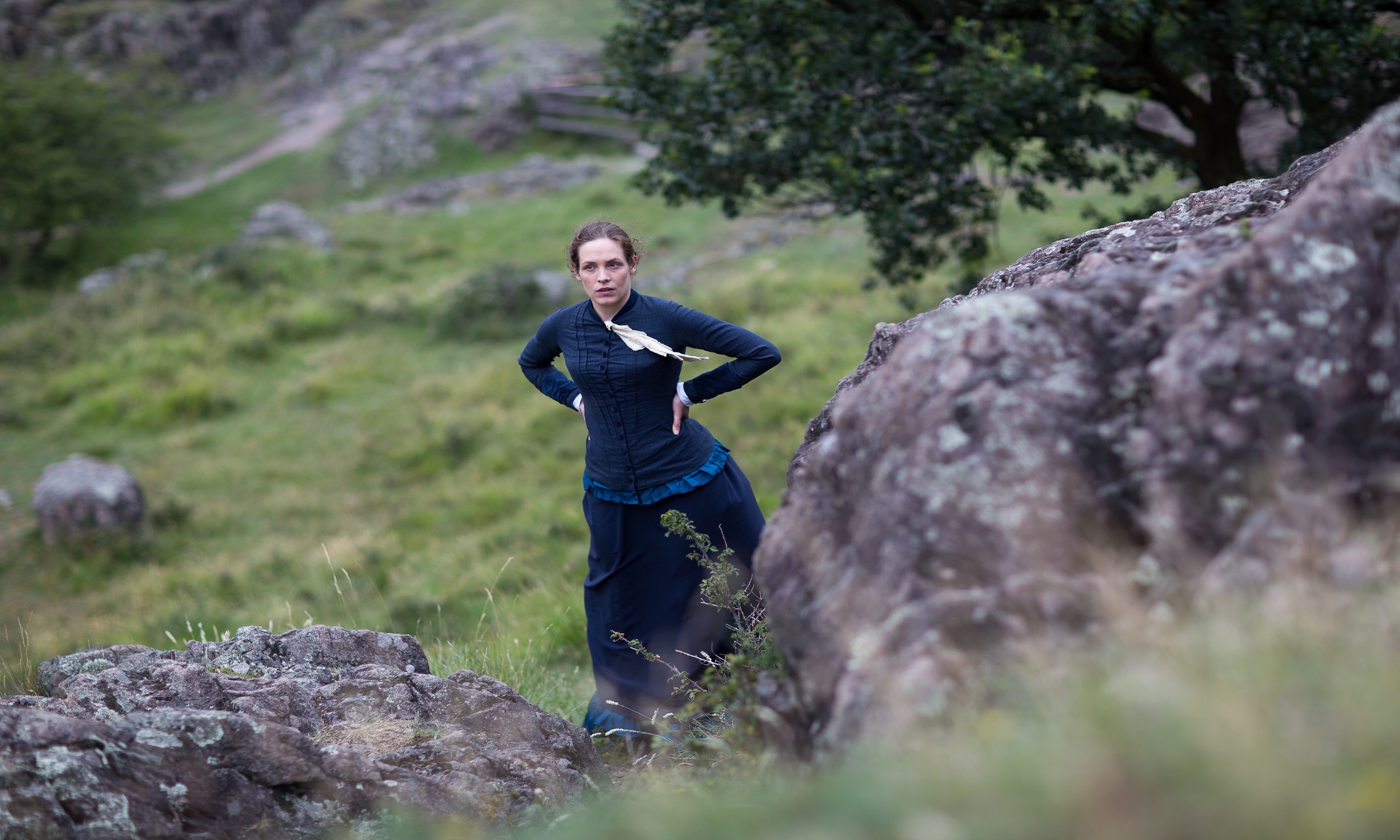 Cinema Release: 30th of June 2016, is distributed by Wild Bunch Germany
Ladies and Gentlemen, dear colleagues,
We are pleased to report that the film LOU ANDREAS-SALOMÉ will celebrate its premiere at the 27th International Film Festival Emden-Norderney. It has been nominated for SCORE Bernhard Wicki Prize, for the NDR New Talents Film Prize and for the Creative Energy Film Prize. The film director Cordula Kablitz-Post as well as the actor Katharina Lorenz (Lou Andreas-Salomé) and Julius Feldmeier (Rainer Maria Rilke) will introduce this film personally in Emden.
The screening dates of LOU ANDREAS-SALOMÉ at the International Film Festival Emden-Norderney are as follows:
Fr, 3.6., 19.00 Uhr, Cinestar 2
Sa, 4.6., 14.15 Uhr, Cinestar 1
LOU ANDREAS-SALOMÉ also runs as competitor at the 12th Festival of the German Movie. The film director as well as the actors Katharina Lorenz, Kattharina Schüttler, Matthias Lier and Philipp Hauß (Paul Rée) will be present in Ludwigshafen. Camera operator Matthias Schellenberger will be there too.
The screening dates of LOU ANDREAS-SALOMÉ at the 12th Festival of the German Movie are as follows:
Sun, 19.06, 5:00 p.m., festival cinema 1
Mon, 20.06, 7:00 p.m., festival cinema 1
Sun, 26.06, 3:00 p.m., festival cinema 1
Thu, 23.06, 4:00 p.m., festival cinema 2
The movie will celebrate its international festival premiere at the 19th Shanghai International Film Festival (11. – 19.06) in the presence of Cordula Kablitz-Post.
ABOUT THE MOVIE:
Being philosopher, writer and psychoanalyst Lou Andreas-Salomé was one of the most learned and productive women in her generation. In her film debut the author, film director and film producer from Berlin Cordula Kablitz-Post tells us about one eventful and moving life story of this woman. It is the long overdue homage to the combative personality who was way ahead of her time and who was not only romanced by such great thinkers like Rainer Maria Rilke, Sigmund Freud and Friedrich Nietzsche. She has also been decisively affected by them in her work. Being femme fatale she has won her own freedom and independence in the time when concubinage has been punished to the prison.
Lou (Katharina Lorenz) loves her freedom and seduces Paul Rée (Philipp Hauß) and Friedrich Nietzsche (Alexander Scheer). (Copyright: Sebastian Geyer/ avanti media fiction)
Born in 1861 in St. Petersburg, young Lou realizes soon enough that she has no chances in the world govern by men being a wife and a lover. She gives a clear rebuff to the physical love in order to be accepted equally and self-determined. Against the will of her mother, she devotes herself to the philosophy, writes poems and mixes in the intercultural circles. Being a student in Rome, she meets the philosophers Paul Rée and Friedrich Nietzsche. They are to that extent fascinated by this smart and impregnable woman that both of them propose marriage – without success. However, when the young and to that time unknown author Rainer Maria Rilke appears and romances the successful writer with his poems she fell in love with him and becomes his advisor and patron. For the first time she lets herself to be involved into the affaire following with various other amours.
At the age of 50, she meets Sigmund Freud and discovers the psychoanalysis. In turn, she also influences this famous analyst with regard to his theories.
In 1933 when the dark clouds of Social Nationalism tighten over Germany, Lou Andreas-Salomé lives in Goettingen. Together with the young Germanist Ernst Pfeiffer she passes in review her dramatic life: her battle for freedom, her achievements in philosophy, literature and psychoanalysis and the late discovery of love.
Three actors embody Lou Andreas-Salomé in three timescales: Katharina Lorenz (HIS LAST RUNNING, "Bornholmer Street"), Nicole Heesters ("The Wood princess") and Liv Lisa Fries (BOY 7, AND TOMORROW NOON I AM DEAD). Other roles play inter alia Katharina Schüttler (SOPHIIIIE!, ELSER) as Mary, Julius Feldmeier (DOOR DANCES) as Rainer Maria Rilke, the actor from Burgtheater Philipp Hauß as Paul Rée, Alexander Scheer (CARLOS, THE JACKAL) as Friedrich Nietzsche, Harald Schrott (THE SILENCE AFTER THE SHOT) as Sigmund Freud and Matthias Lier ("Germany 83", "The City and the Power") as Ernst Pfeiffer.
There is Matthias Schellenberg behind the camera, who has already took shimmering pictures for THE EDUCATORS (In German "Die fetten Jahre sind vorbei"), KROKO and THE WHITE SOUND. The set designer Nikolai Ritter and VFX-Supervisor Juri Stanossek let the young woman of flesh and blood to crash through the post cards scenes world of the past. The Hungarian pianist and composer Judit Varga composed an energetic and driving soundtrack of this extraordinary life.
The film was produced by avanti media fiction, Tempest Film Production and Rental, KGP Kranzelbinder Gabriele Production in Co-Production with ARRI Media. The producers are Cordula Kablitz-Post, Helge Sasse, Gabriele Kranzelbinder, co-producers are Josef Reidinger, Antonio Exacoustos and Sissi Hüetlin. The project was promoted by MFG Film Funding Baden Wuerttemberg, BLS Südtirol Alto Adige, north media – Film and Media Society Lower Saxony/Bremen, Media Board Berlin-Brandenburg, German Federal Film Fund (DFFF), ORF Film/Television Agreement, ÖFI – Austrian Film Institute, FISA – Film Location Austria, Film Fond Vienna and Tax-Credit Italy.